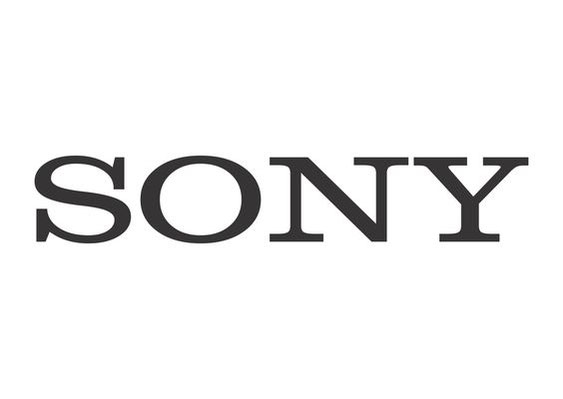 | | | |
| --- | --- | --- |
| Title | File Size | Download Link |
| Sony XBR100Z9D User Manual.pdf | 1.1Mb | |
| Sony XBR43X800D User Manual.pdf | 1.1Mb | |
| Sony XBR49X700D User Manual.pdf | 1.1Mb | |
| Sony XBR49X800D User Manual.pdf | 1.1Mb | |
| Sony XBR55X700D User Manual.pdf | 1.1Mb | |
| Sony XBR55X850D User Manual.pdf | 1.1Mb | |
| Sony XBR55X930D User Manual.pdf | 1.1Mb | |
| Sony XBR65X750D User Manual.pdf | 1.1Mb | |
| Sony XBR65X850D User Manual.pdf | 1.1Mb | |
| Sony XBR65X930D User Manual.pdf | 1.1Mb | |
| Sony XBR65Z9D User Manual.pdf | 1.1Mb | |
| Sony XBR75X850D User Manual.pdf | 1.1Mb | |
| Sony XBR75X940D User Manual.pdf | 1.1Mb | |
| Sony XBR75Z9D User Manual.pdf | 1.1Mb | |
| Sony XBR85X850D User Manual.pdf | 1.1Mb | |
| Sony XBR43X830C User Manual.pdf | 1.1Mb | |
| Sony XBR49X830C User Manual.pdf | 1.1Mb | |
| Sony XBR49X850B User Manual.pdf | 3.6Mb | |
| Sony XBR55X800B User Manual.pdf | 15.7Mb | |
| Sony XBR55X810C User Manual.pdf | 1.1Mb | |
| Sony XBR55X850A User Manual.pdf | 3.1Mb | |
| | | |
| --- | --- | --- |
| Sony XBR55X850B User Manual.pdf | 3.6Mb | |
| Sony XBR55X850C User Manual.pdf | 1.1Mb | |
| Sony XBR55X900A User Manual.pdf | 3.7Mb | |
| Sony XBR55X900B User Manual.pdf | 3Mb | |
| Sony XBR55X900C User Manual.pdf | 1.1Mb | |
| Sony XBR65X800B User Manual.pdf | 15.7Mb | |
| Sony XBR65X810C User Manual.pdf | 1.1Mb | |
| Sony XBR65X850A User Manual.pdf | 3.1Mb | |
| Sony XBR65X850B User Manual.pdf | 3.6Mb | |
| Sony XBR65X850C User Manual.pdf | 1.1Mb | |
| Sony XBR65X900A User Manual.pdf | 3.7Mb | |
| Sony XBR65X900B User Manual.pdf | 3Mb | |
| Sony XBR65X900C User Manual.pdf | 1.1Mb | |
| Sony XBR65X930C User Manual.pdf | 1.1Mb | |
| Sony XBR65X950B User Manual.pdf | 4.5Mb | |
| Sony XBR70X850B User Manual.pdf | 15.7Mb | |
| Sony XBR75X850C User Manual.pdf | 1.1Mb | |
| Sony XBR75X910C User Manual.pdf | 1.1Mb | |
| Sony XBR75X940C User Manual.pdf | 1.1Mb | |
| Sony XBR79X900B User Manual.pdf | 2.6Mb | |
| Sony XBR84X900 User Manual.pdf | 2.4Mb | |
| Sony XBR85X950B User Manual.pdf | 16.4Mb | |
This year, Sony will focus on 4K, HDR (high dynamic range) and Android TV. It will offer more premium models, and even HD models will not have support for Android TV. All TVs with 4K resolution will include HDR format support, but if you want the best HDR, it is necessary to look towards high-end TVs.
3D, as well as curved TVs have never been a priority for Sony. In 2016, Sony offers only one curved TV. 3D remains in some models, but without development. And one can even say that the model 2016 is largely a continuation of 2015. But some changes have occurred technologies.
The first theme for Sony in 2016 - the development of 4K technology for screens and HDR. With these parameters the image rises to a new level, as they say in the Sony.
It can be said that the development of technology of extending the dynamic range (HDR) plays a greater role than 4K. With HDR, you can more accurately display the video scenes with high contrast.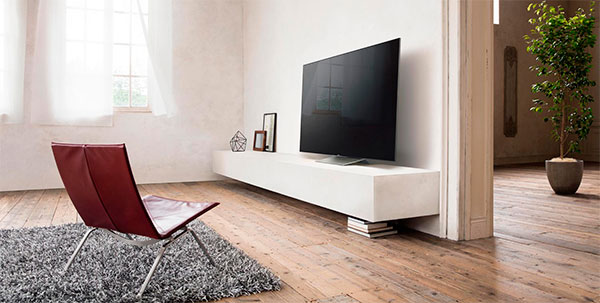 HDR content will begin to appear with the release of the first UHD Blu-Ray discs. Likewise, some online services offer streaming video as HDR. This Amazon, Netflix and Vudu, but it is worth to say that HDR content is still small. Even YouTube is planning in 2016 to start HDR broadcast signal, but its reception on TV decoder must be VP9-PROFILE2.
Sony TVs will not support a certificate "UHD Premium". UHD According to the rules of the Alliance for the receipt of such certificate the TV must have a resolution of 4K, color gamut of 90% DCI-P3, HDR and a peak brightness of 1000 nit brightness and black level of 0.05 nit. Sony says that its two High-End TV will be able to meet these requirements, but the company will introduce its own logo "4K HDR" for them.
For Sony wide color gamut backlight Triluminos uses his screen system. This means that the TV can display more colors than conventional devices. But we must remember to get the maximum result and the signal must comply with these technologies.
Another great theme for Sony in 2016 - an operating system Android TV. Last year was introduced by Google OS Android to Sony TVs.
Now this system is an integral part of Sony TVs. On the basis of its work Smart TV functionality. Later this year, will be updated in TVs in 2015 and 2016 to the Android 6.0 Marshmallow system.
All the technical parameters of the new company Sony did not disclose the models, it only says that in 2016 used a faster processor. The new remote control will be shipped with all Android TVs. It is characterized by the presence of large Netflix button.
Flagships of the 2016 models XD93 and XD94 this year are no special speakers on the sides of the screen as it was last year. But there is one important difference between them. XD94 has a full array local dimming (FALD) system, which is able to change the backlight brightness in several areas. With this backlight turns real HDR. XD93 will use a special Edge LED backlight side, which is called "Slim Backlight Drive". two rows of LEDs and two diffuser is used here. This allows you to increase the number of local dimming zones.
Class below is a series XD85. This LED model with side illumination with 4K resolution and support for HDR processing. There will not be present HDR, but only "treatment", because these models can not achieve the same brightness as the peak XD94 / XD93. S85C analogue XD85 with a curved screen only.
The next series will be a WD7 with HD resolution and without Android TV. But there remain some smart features. After a series of WD7 go even WD6 and Rd4.
Later this year Sony can still add 4K models and show them at the IFA. But now there is only this series. And the choice is simple, choose XD85, if you need middle-class television. Choose SD85, if you need the same machine, but with a curved display. But if you need a high-end image to the HDR, then take or XD93, XD94 or depending on the size. All models will be equipped with 4K dual tuner. For 4K TVs will be available speaker system with wireless connection.
Sony in 2016, the TV will be in the marking the letter "D"
TV XD94 is the flagship line of 2016, and it is the most functional TV set from Sony. XD94 is the only model which will be used to illuminate a full array of LEDs. There is only one model of the series with a diagonal of 75 inches.
4K;
HDR (high dynamic range);
Fald (full array for illumination);
XR1200;
4K Processor X1;
Backlight Triluminos;
X-tended Dynamic Range Pro (for HDR);
Active 3D;
Android TV;
Google Cast;
HEVC & VP9 (+ Profile2);
Dual tuner;
4x HDMI / 3x USB;
Wi-Fi (ac).
75 "Sony 75XD940 - 7200 $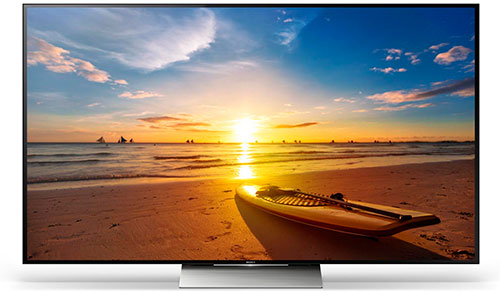 This is another flagship in 2016 by Sony. There are all of the same technical parameters and functionality like XD94, only instead of the full array backlighting will XD93 side lights Slim Backlight Drive (Edge LED). Recall from the whole can get the best HDR. There are models with a diagonal 55 and 65 inches.
65 "Sony 65XD9305 - $ 4000
55 "Sony 55XD9305 - $ 2900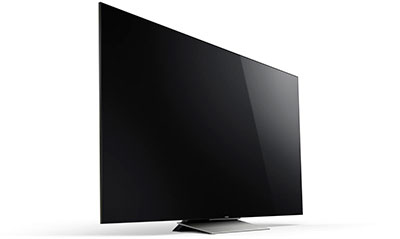 XD85 model is the successor to the popular TV last year H85S. This receiver box to get a good value for money for a model with a resolution of 4K and processing HDR. The words "the HDR processing" in this year's indicated by models that do not have the hardware to display the full HDR. They take this signal and processed. In a series of three subseries XD85 will that differ in color and design framework.
4K;
HDR processing;
Edge LED;
XR800;
4K Processor X1;
Backlight Triluminos;
Android TV;
Google Cast;
HEVC & VP9 (+ Profile2);
Dual tuner;
4x HDMI / 3x USB;
Wi-Fi (ac).
85 "Sony 85XD8505
75 "Sony 75XD8505 - 5750 $
65 "Sony 65XD8505 - 3300 $
55 "Sony 55XD8505 - $ 2150
65 "Sony 65XD8577 - 3300 $
55 "Sony 55XD8577 - $ 2150
65 "Sony 65XD8599 - 3300 $
55 "Sony 55XD8599 - $ 2150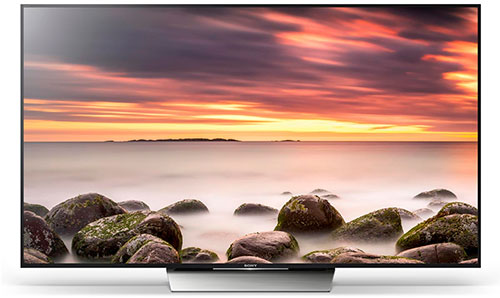 TV SD85 models XD85 is an option only with a curved screen (Curved). Other technical parameters are the same.
65 "Sony 65SD8505 - 3600 $
55 "Sony 55SD8505 - $ 2300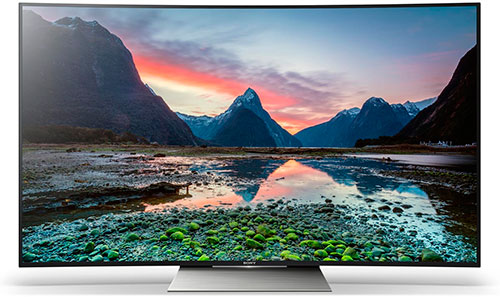 WD7 Series is the best HDTV from Sony in 2016. According to the functional parameters and strongly loses senior series. There are no Android TV operating system and only has two HDMI ports, use a slower version of Wi-Fi.
1080p Resolution;
Edge LED;
XR200;
X-reality Pro;
Netflix / HbbTV;
2x HDMI / 2x USB;
Wi-Fi (n).
49 "Sony 49WD75
43 "Sony 43WD75 - $ 830
32 "Sony 32WD75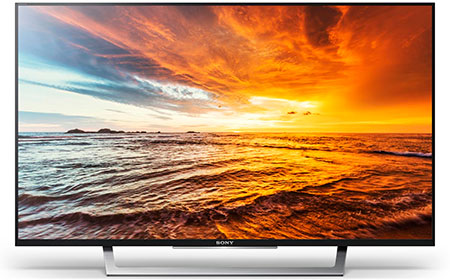 WD6 is the youngest series of WD7, with even more reduced functionality. This cheaper option than WD7. But it uses the direct lighting, which can improve the image quality. But this kind of illumination leads to a thickening of the body.
1080p (except 32 ");
Direct LED;
XR200;
X-reality Pro;
Netflix / HbbTV;
2x HDMI / 2x USB;
Wi-Fi (n).
48 "Sony 48WD653 - $ 790
40 "Sony 40WD653 - $ 650
32 "Sony 32WD603 - $ 490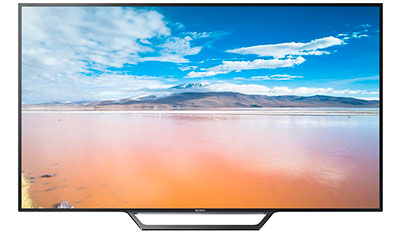 This junior series Sony TVs 2016 year. Models in this series have HD resolution, but none of intellectual function.
1080p resolution (except 32 ");
Direct LED;
XR200;
X-reality Pro.
40 "Sony 40RD453 - $ 630
32 "Sony 32RD433 - $ 490