TV Loewe Art 55 UHD - first impressions of the German manufacturer of 4K TV. Fair to say that the German brand Loewe produces AV equipment, has a solid ground under their feet because of the quality of goods. Moreover, in July 2013, he made an attempt in the development and launch of a new and up to date technology for the end user. A well-planned strategy and loyal investments laid the foundation for new models of television and sound equipment. The correct approach is executive director Mark Hüsges led manufacturer, known since the '90s to the release of advanced technology in the moment.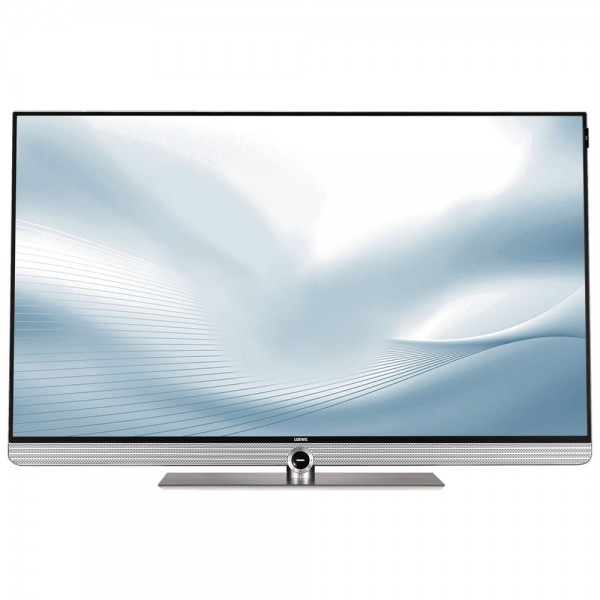 One of the first 4K resolution TVs became the Loewe Art 55, which was presented at the exhibition in Harrods. Generally, if you honestly say, the manufacturer has several lines of equipment such as the Art, Connect, Reference and Masterpiece series. Lots of different dimensions of the diagonals of 40, 48 and 55 inches, but the size of 40 inches will be released until the end of 2015 and then recede into the background. The price range at the end of December 2014 was such a - £ 1,299, £ 2,099, £ 1,999 and £ 2,799 respectively.
If we consider the line of Art, ie, the most "simple" models, and they employ advanced techniques such as progressive illumination of the LCD panel with the control dimming, 4K image scaling, active 3D processing. All technologies are developing Loewe. IPS panels, which have already become, the fundamental elements of 4K TVs support high contrast and accurate color reproduction technology.
TV Loewe Art 55 UHD screen is equipped with an aluminum trim that looks quite stylish. As expected, the on-board device has interface already familiar to 4K TV - HDMI ver 2.0 with support for HDCP 2.2, which gives an excellent result 4K / UHD image. Even in a simple line-Art TV Loewe Art 55 has a built-in hard disk capacity of 1 TB. 5.1 Sound format and output to an active subwoofer.
Total audio output power of 80W. In cooperation with the American company speakers SOEN Audio speakers this company established in the TV and have a really beautiful sound quality.
Considered in this paper model of TV Loewe Art 55 has, as the name implies, 55 inch screen diagonal. Aspect Ratio 16: 9 3840h2160 pixels screen resolution. LED Edge LED backlighting, the maximum frame rate of 200 Hz, 3D and 2D conversion to 3D.
The screen brightness is amazing - 450 cd / m2, viewing angle as standard and as stated by the manufacturer, 178 degrees. Response Time 6 ms pixel progressive scan. What's interesting - is to support the DVB-T2, the most important and that now is a particularly pay attention to the Russian market. input format supports the connection of devices with 2160p (except for our usual 480i, 480p, 576i, 576p, 720p, 1080i, 1080p).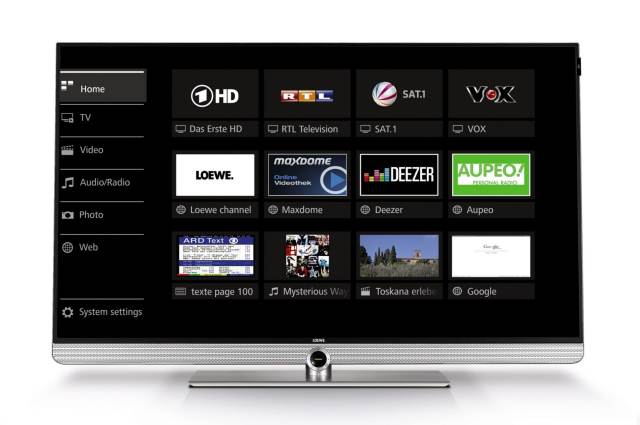 Supports all standard formats MP3, WMA, MPEG4, MKV, JPEG and become "native" connection interfaces - AV, Component, SCART (which now rarely seen), VGA (for direct computer connection), HDMI 2.0 four-port, USB - three port, Ethernet (RJ-45), built-in Wi-Fi. Yes, that's more ... there is a function of recording video to a USB storage device (although it is not known whether it will work in Russia).
When buying a new TV Loewe Art 55 UHD highly recommend - check whether there is a recording on USB and if the answer is - yes, it is not necessary to update the software on the TV, as after the update may record disappear (as it happened with the LG).
Loewe Art 55 UHD - User Manual
User Manual For such models: Loewe Art 55 UHD, Art 48 UHD, Art 40 UHD
Loewe Art 55 UHD - User Manual.pdf
Adobe Acrobat Document
9.5 MB