Today, when the market there are hundreds of new technology TV models, of which 10 years ago we could only dream of, so many people became interested in the question of how to watch movies on the Smart TV for free?
After all, Smart TV app is on many modern TVs, in particular, on the technique of the brand Samsung, Sharp, LG, Philips and others.
And, in fact, this useful function allows you to watch movies, and even some online channels absolutely free of charge directly from the TV. Now let's look at how this is done.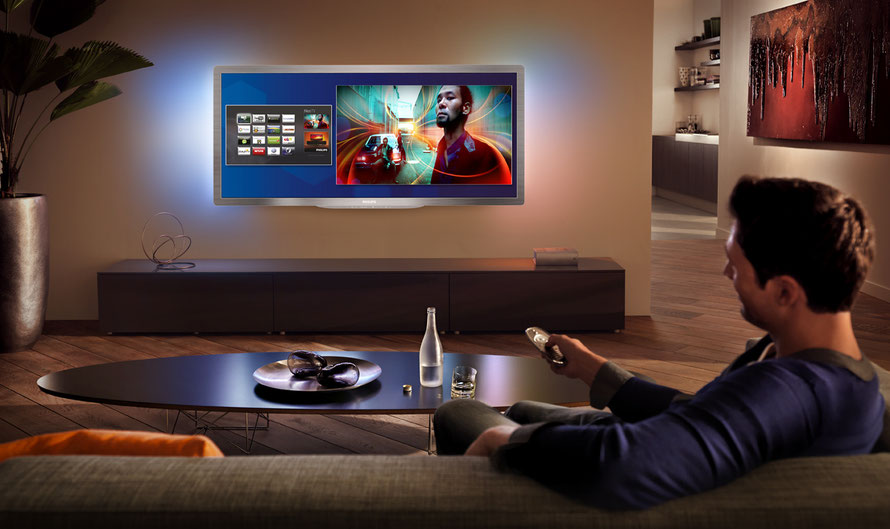 In order to watch Smart TV, you do not need any application - this function should be built into the TV. And for its launch on the remote is a button. Therefore, to start Smart TV, you just need to find on your remote control and press the corresponding button on it.
So, this button appears on Samsung TVs.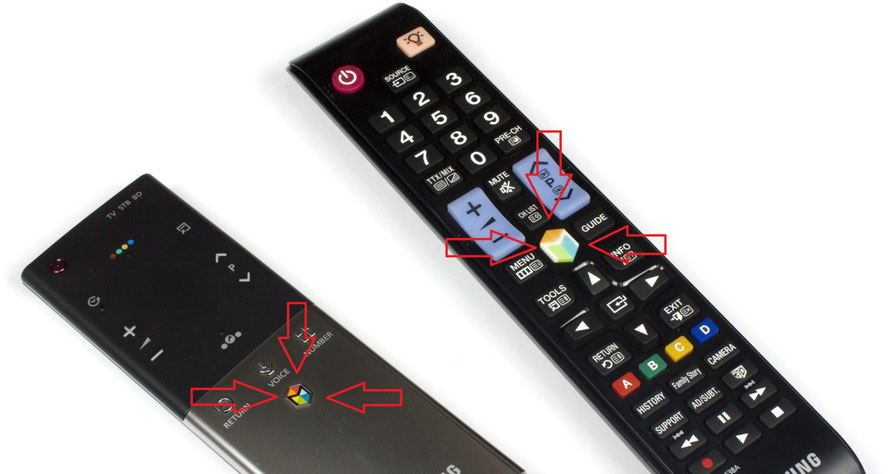 And this is on the consoles by Phillips.

Tip! The TVs from other companies need to go into the settings or click on the button «Menu» and there is somewhere to find the Smart TV point (as in the LG). In general, you need to read the instructions to the TV. There will surely be written where to find the Smart TV.
In general, when a user clicks on a button, it must also configure the application.
To configure Smart TV, you must connect your TV to the Internet. It is easiest to use for this your home wi-fi.
How this is done, analyze the example of the TV Philips 32PFL5007H model (depending on the model, the appearance of the window may be different, but the action will still remain the same). So, a turn based to configure Smart TV guide is as follows:
After pressing the button on the Smart TV users report that it needs an internet connection. Click "Next".
Select the option of internet connection - wireless or wired. In the second case, the TV will need to connect a regular cable with RJ connector In this example, the house has wi-fi, so we choose the first option.
To find your wi-fi, you need to press the "Scan"

In the

list of found networks

to choose

their own,

then

the user will see

a menu

that is

shown.

Push the button

"Enter

key

" and

see

the screen shown in

the image.

In the field

,

circled

in red

, you need to

enter a password

on

your network

and click

"Finish" button

,

circled

by a green border

.

Thereafter, the user will see roughly the window shown in the image. There will need to choose one of the sites that allow you to watch movies for free. In our case the standard menu already has one such site - Zoomby.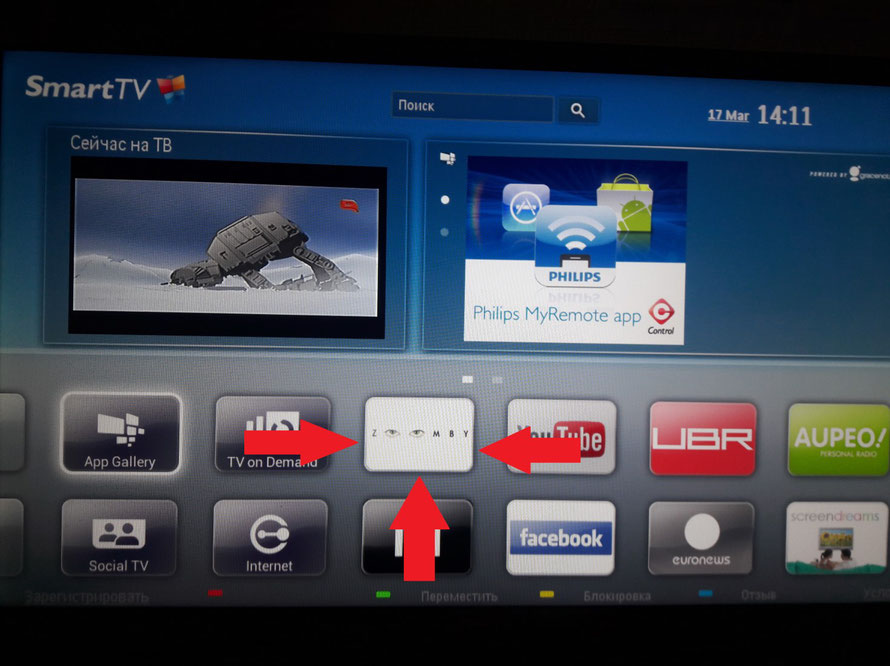 Click on

the

tab

of the

page

get to the

service

.