Usually, when it comes to 4K UHD TVs, so even with the support of the HDR, we always expect excellent image quality when playing back TV programs or other 4K content. But the important issue is the ability to connect 4K TV to a computer or game console. Increased accuracy, high dynamic range, extended color gamut, higher image quality - all this gives reason to use 4K TV as a monitor for a computer or game console.
What we expect to receive on-screen 4K TV after connecting it to your computer (or games console)? This is probably 4K content with HDR enabled even when zooming. Since the recent "shout" Many game consoles manufacturers that their devices already support the HDR, 4K, all games must be made available in a beautiful quality. An example can be Xbox One S Pro or PlayStation 4 console, which was released in 2016.
Let's look at the best 4K TVs for gamers in 2016, adapted to connect the game console (or computer) with on-screen HDR or SDR game content. Factors that we might be interested in - price, image quality, contrast ratio, the presence of a high dynamic range of colors.
But the main indicator, of course, is the delay time of the video signal from the video input interface until the output image on the screen. If more precise, it is the "inclusion" of an individual pixel. All of the TVs released in 2016. Some of them have to support HDR specification.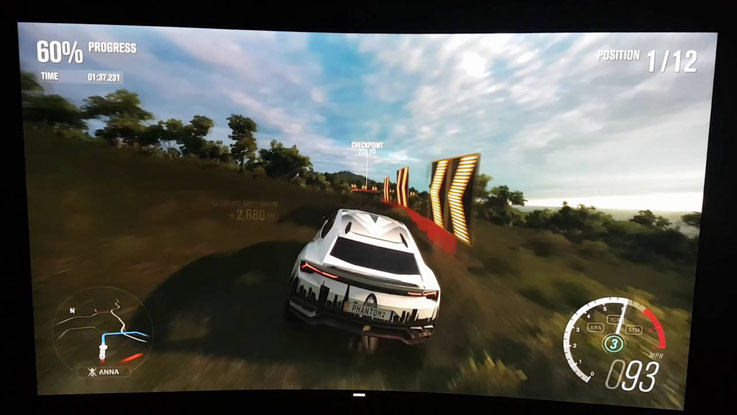 The first model in the ranking - TV Samsung KS9000 (or you prefer a curved panel, the TV Samsung KS9500, which combines the best price and quality of the image in the presence of HDR Support And most importantly -.. A short time delay of the input signal This model perfectly copes with dynamic scenes on the screen, the screen refresh time of 15 ms (which corresponds to 66.66 Hz refresh rate) in native mode.
At this time, the input signal delay manufacturer designated 20 ms. In addition, among the HDR 4K TVs in 2016 this model has better color and black and white levels among LCD TVs. KS9000 can be given first place in the ranking, as image quality is available even when using SDR game console or computer video card.
Games beautifully visualized even with HD resolution source. KS9000 is the perfect 4K TV for use with a computer or game console. Another reason why this championship - TV price and excellent performance. That is, the KS9000 parameters the most optimal, since such HDR 4K TVs are more expensive. On the other hand, Samsung KS9000 can not be called cheap TV because of the diagonal of 55 you will have to pay about $ 1,800.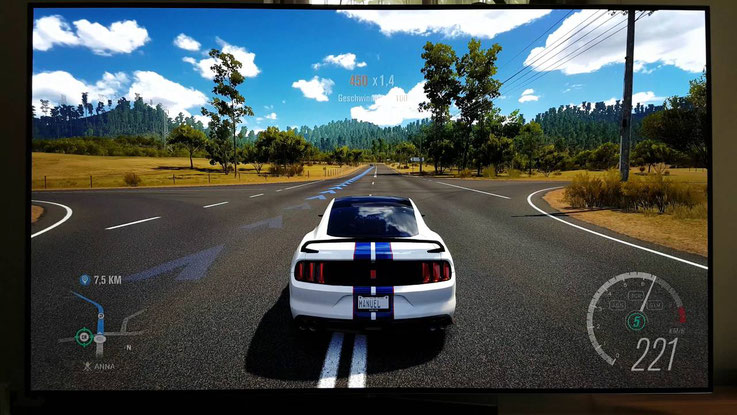 Second TV presented in this rating - is the model LG B6 OLED, which is representative of "absolutely" high dynamic range (HDR), with excellent options of black and white levels of the screen, with excellent color and other specifications in terms of image processing. It provides a virtually ideal upscaling (scaling) is not 4K content, copes with dynamic scenes, and has a record of image processing speed of just 0.1 seconds.
Viewed TV provides excellent performance when used as a monitor as it is able to support different screen resolutions for different frame rate settings. But if you look from a different angle, that in spite of the great features listed above, the model B6 has a couple of key points that may scare the user.

For a diagonal of 55 inches you have to pay $ 2500, and 65 diagonal full $ 3000. Like all OLED TV, LG B6 has a large delay of the input signal. This figure even in 1080p mode is 43 ms, which, in our opinion, too much.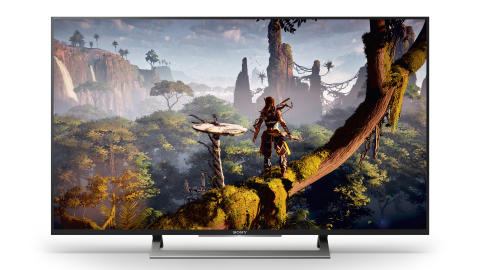 Let us turn to a more budget model. This TV Sony XD80. The model compared to other TVs are extremely accessible. The specification has HDR support for 10-bit color depth, extended range of colors with stunning black levels. The model provides a decent brightness, excellent handle dynamic scenes, with almost no image blurring occurs.
Fit to 4K works well for console and PC games. Note that Sony XD80 input delay is 33.2 ms when output at 1080p and 34 ms at native 4K resolutions, if this mode is set to game console. It is recommended to use the "Game Mode" in the TV settings.

TV XD80 supports various modes of screen resolution and refresh rate, you can choose to connect your computer or game console. As we mentioned above, XD80 one affordable. 49 diagonal can be found for around $ 790.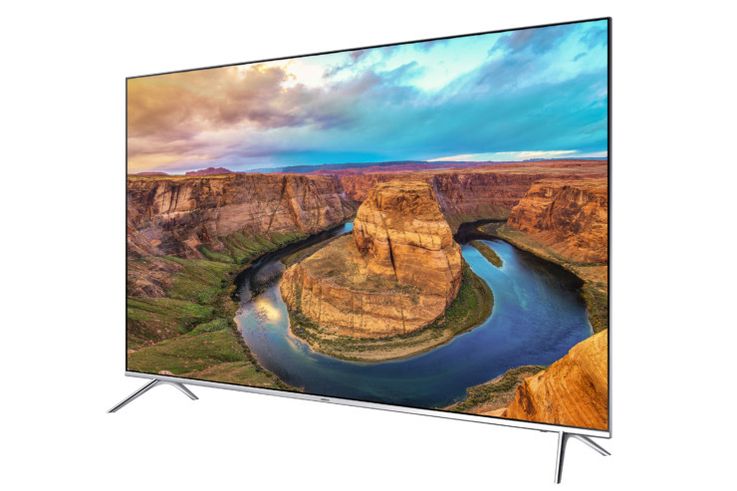 Returning to the more expensive models, we can not but note the Samsung KS8000. Common characteristics of this model is very similar to the KS9000, which in our ranking has been ranked. However, with the support of the HDR brightness, color and black levels in the KS8000 slightly weaker than the KS9000.

On the other hand, this model is cheaper than SUHD televisions. So for 55 diagonal will have to pay $ 1,400. An important fact is that the cheapest of the KS8000 HDR top-level TV with a large dynamic range.
In conclusion, our ranking of the best 4K TVs for gamers in 2016 recall that special attention should be paid to the time delay of the input video signal. This is the main parameter that has to be the smallest.
Also they have great TVs Vizio P-Series with support for Dolby Vision and HDR10 both Vizio D-Series.
Users who connect a video game console (or computer) to 4K TV must pay attention to the video delay time, which should be 30 ms or less. The ideal option is a time delay (Input Lags) 20 ms (milliseconds). In the case of TVs use LG OLED HDR 4K mode with support for HDR delay may not be less than 50 or 60 ms, sometimes it can be a great time. It depends on the particular line G6, E6, C6 or B6 LG 4K OLED TV. Such a measure will not allow for gamers, and the manufacturer LG do anything about it can not.
If you have already bought a stunning TV LG OLED 4K is for computer games, or to connect video game consoles, the games 4K HDR frustrate you as opposed to those who prefer Sony or Samsung 4K HDR TV. These problems manufacturers such as LG have been observed. Both companies have issued the appropriate software, which solves the problem of playing games in the format of HDR (reducing latency in game mode). Samsung TV in the «HDR Game» mode reduces the delay time to 25 ms. Sony Television recently received a similar upgrade, and reduce latency video in HDR mode to a minimum figure.