We offer you an overview of the Smart TV Sharp Aquos N7000, which in May 2016 went on sale, as well as a brief description of other models Sharp N9000 (N9100), N6000, N5000, N4000 and N3000 N series.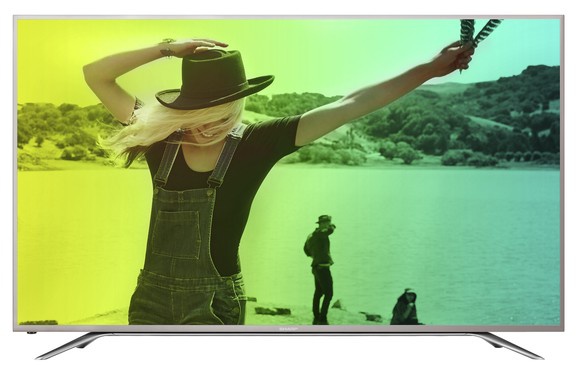 Earlier this year at CES, we looked at the first of the Sharp TVs, at precisely the moment when the Hisense has licensed its brand in the segment of 4K TVs. Unlike some other brands of lower-level manufacturer Sharp introduced new TVs with HDR.
Aquos N7000 series is located in the middle of the segment between Sharp N9000 and more low-budget models. If the image quality is on the N9000 line level. N7000 line is wide enough. It includes models from 43 inches to 65 diagonal. Sales of these models start from the middle of May 2016.
Even the smallest model in the specification contains 4K and parameters HDR video and applied Sharp AquoDimming technology to automatically increase the contrast of colors with the help of advanced backlight matrix. image zoom function «Revelation UpScaler» Sharp TV content is now being used more "old" to view.
The N7000 is equipped with a dual-band the Sharp Wi-Fi wireless adapter standard 802.11ac, Smart TV system with good speed processing content and control your TV, set access services Netflix, YouTube and Vudu. In addition, it is possible to install applications, and built-in web browser allows you to search for desired content.
Considered line contains the largest diagonal of 65 inches this TV Sharp LC-65N7000U, the starting price of about $ 1,500. The next smaller size of 60 inches - is the Sharp LC-60N7000U, it can be found for as low as $ 1,200. TV Sharp LC-55N7000U with 55 inch leave the counter for $ 800. And finally, are the small diagonal 50-inch Sharp LC-50N7000U a price of $ 700, and the smallest 4K TV Sharp LC-43N7000U with 43 inch screen for a knockdown price of $ 500.
To help users choose the best TV manufacturer Sharp has announced the launch of a dedicated web site specifically for these models.
Consider other models Sharp 4K TV in 2016 year. The flagship 4K TVs Sharp Aquos N9000 starts with the line. It applied «SPECTROS» technology of quantum dots screen TV equipped with HDR and has a curved screen. N9000 line fully supports VP9 HEVC and decoding, which allows streaming of 4K content with excellent quality. With the introduction of the technology of a large number of local dimming zones matrix screen it has the opportunity to improve the brightness and contrast of the image, including deep black color.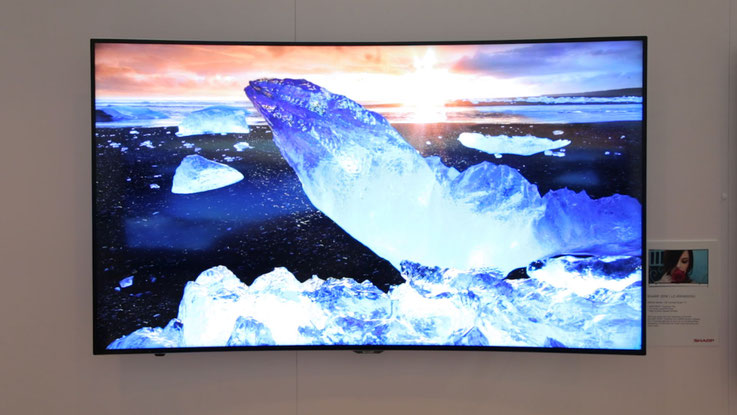 Manufacturer Sharp says that the new technology of quantum dots can achieve 91% color gamut Rec.2020 specification. The TV has a built-in support for Netflix, Amazon Video and other online services 4K content. Televisions Sharp N9000 is available with two diagonals - 65 inch model with a curved screen and 70 inch flat screen TV. It is worth noting that the TV Sharp LC-70N9100U with a diagonal of 70 inches has a flat panel and its price is $ 3300, while the Sharp LC-70N9000U curved panel will be cheaper - $ 3,000.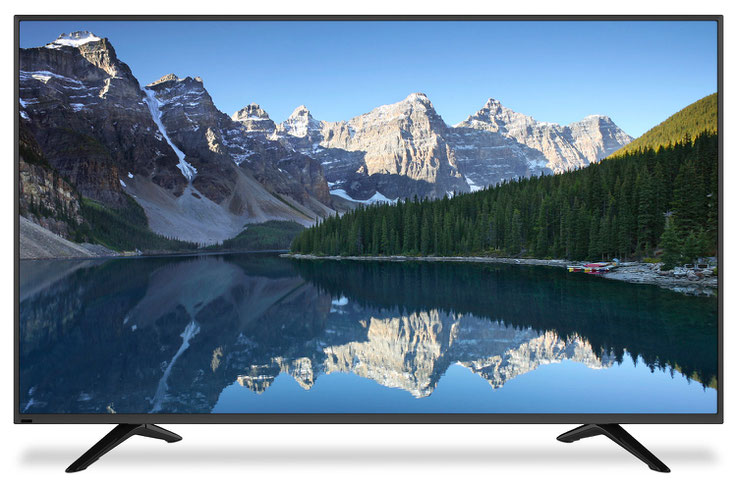 In addition to Sharp models mentioned above in 2016 will be available to TV sets N6000 series. This so-called entry-level TVs from 4K segment. They differ from their older counterparts low price. True it is worth noting that the number of dimming zones slightly less in these rulers than the flagship models.

Because of this, the black level on the screen is not as impressive, but the HDR support they have, as AquoMotion function. Naturally, there is a scale to UHD resolution and built-in wireless dual-band Wi-Fi adapter. The N6000 line includes three TVs with a diagonal size of 55, 50 and 43 inches, the price is $ 750, $ 600 and $ 450 respectively.
Sharp N5000 TV line has a low price and has a wide range of screen sizes. The largest screen in the 65-inch model has the Sharp LC-65N5200U with a starting price of $ 1,000, the smallest model of the TV Sharp LC-43N5000U positioned as a 40 inch and a price of $ 350.

The specification has AquoMotion and installed applications from the factory, but the installed Wi-Fi adapter is more simple. It may not be a dual band. Because of this 4K streaming content without wires may be difficult. It is recommended to use a wired connection to the Internet.
Another line of Sharp N4000 is a TV set-top boxes and symbiosis Sharp Roku TV in the TV Insignia Roku TV 4K. Available more than 3,000 streamings channels. Screen sizes from 55 to 32 inches. The older model Sharp LC-55N4000U with 55 inch screen will be available for $ 600, and the smallest model is $ 250. We assume that the 32 inch model does not support 4K resolution.

At the conclusion of the review 25 models Sharp 4K 2016 it is worth noting one more line of Sharp N3000. These Sharp TVs are not UHD TVs. Here we note that there is a built-in USB media player in these TVs, the MHL support system and ARC (Audio Return Channel). Screen sizes 50, 40 and 32 inches with prices ranging from $ 450 to $ 190.